Yesterday I received a box via Poslaju courier to me, excited as after opening the box I saw this REALASH cosmetics box. Above is unwrapping the REALASH cosmetics box, watch the video to know what's inside box but I will also explain here on what's inside the box.
The REALASH cosmetics box has pretty designed on the box.
What are the products inside scroll down below.
Under the blue wrapping papaer of REALASH with two products named
BROW - brow conditioner
REALASH Real You - eyelash enhancer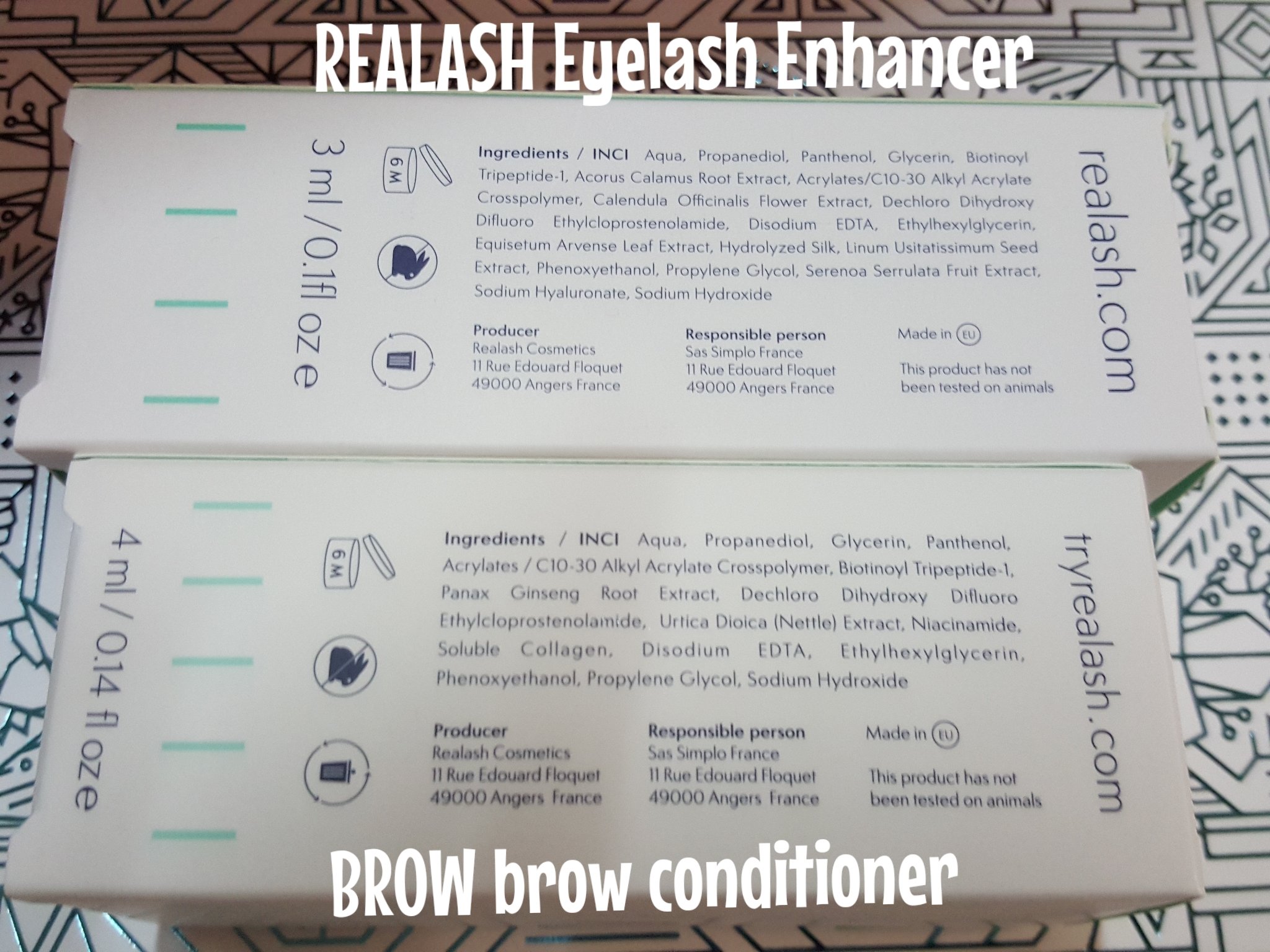 ingredients of the products
BROW brow conditioner 4ml
, it has advanced formula to stimulates the natural growth of brows.
I read their website and find out that it would takes
8 to 12 weeks
to see the best results. For positive changes as little as 4 weeks we can see the result. This product is dedicated for eyebrow care.
REALASH eyelash enhancer - 3ml , this bottle can last about 30 days. REALASH advanced formula accelerates natural lash growth and strengthens them at the roots. REALASH formula also prevents eyelashes from falling out.
It takes time for the eye lashes to become long and thick, so let me try this and let you know the result lets say after 30 days. What happened after 30s days of using it, stay tune to find out.
above is how the back of the products look like.
Below photos of my eyebrow and eye lashes before using the products.
Started my first day of using it yesterday night. Make sure the makeup is removed and eyebrow is dry before use. Apply
once
a day, just one stroke is enough, the brush is soft and didn't make me feel irritate.
Just one apply one time on the upper eyelid nearest to the lashes.
Products are not recommended for woman who are currently pregnant, breastfeeding or below age of 18 years old or undergoing chemotherapy.
If you like to know more about the products, you can visit the website on
http://www.realash.my